OMNI CAPITAL FINANCE OPTIONS
Apply for Finance online
Your application is processed instantly
No forms to sign
Receive your order next working day if payment is authorised successfully before 2pm*
Repayments start 1 month after you receive your goods
* If your item is in stock (Stock enquiries can be made by calling Drumshack - 0207 228 1000)
Drumshack offer a range of online finance packages to help you get exactly what you want, on all eligible orders from £112. Options are available for repayments over 9 months, 12 months, 24 months, 36 months 48 months and 60 months. For eligible "Take it away" customers, 9 months finance is interest-free. Simply find the package which best suits you by choosing from our range of shorter or longer, interest-free or interest-bearing terms. Please note, different finance offers may also be available in store, including Take It Away 9 Months 0% Interest when buying for someone under 18 years.
Please call 0207 228 1000 and talk to our sales staff who can help you carry out in-store finance or to complete a mail-order finance agreement over the phone.
The online finance application process is instant - there are no forms for you to sign, and you will be informed immediately whether or not you have been successfully approved for credit. Your order will be ready for dispatch in the same time it would take to pay by credit/debit card.
What rates of Finance can I get at Drumshack?
You can see what finance options are available when viewing a product where finance could be applied. The following rates are what we currently offer:
9 Months @ 0% APR ( Take It Away Scheme )*
12 months @ 10.9% APR***
12 months @ 19.9% APR****
24 months @ 19.9% APR****
36 months @ 19.9% APR****
48 months @ 19.9% APR****
60 months @ 19.9% APR****
* Applicants must be between over 18 years old to apply online or be purchasing for someone under 18 - please select the correct option during the checkout process. Please view product exceptions below before proceeding with your application. This offer is available if your loan amount is between £250 and £2,000
*** The loan value must be between £100 and £25000
**** The loan value must be between £100 and £25000
Am I Eligible For Finance?
Once you have filled in your online finance application, the details will be assessed and you will receive an instant approval or refusal of credit. Occasionally, orders will be held for manual assessment but you can expect to be notified by email of the credit decision within a few working hours.
All loans are subject to status. You must be at least 18 years old and a permanent resident in the UK. Customers from outside the UK cannot apply for finance from Drumshack Limited
What is the best finance offer for me?
On every product page (when there is an available finance option) you'll see an option to select our best finance offers for that product. Select an option to see the monthly repayment amount and APR offered. Please note that these options just give an indication of the finance deals available. You make your final decision on which finance package you would like at the checkout stage of our website.
If you have multiple items in your basket, the whole basket will be subject to the best finance options from across all of the items in the basket. The finance options will be visible on the confirmation page if there are any available.
How do I process my finance on the Drumshack website?
It's simple! Just add the products you want to your basket and click the "Checkout" button. Go through the checkout process and once you have finalised your customer information you will be given an option to pay by SagePay (Card or PayPal) or Finance. On this page you will be prompted to enter your preferred deposit amount and which finance offer you would like to take advantage of. It will display your monthly repayments and APR for the selected plan in real-time.
You will then be taken to the OmniCapital website (branded with the Drumshack Logo). This is where you enter information for your finance application over a secure connection. Assuming your application is accepted you'll be able to place your deposit and confirm your order right there. There are no forms to sign! If your finance application is accepted and you pay the deposit, your order will come through to Drumshack and we'll send you the goods. Get approval before 2pm and we'll send your order out the same working day (stock permitting) for next working day delivery! You will be able to track your order through your Drumshack account just like if you were to pay by card.
N.B. When you pay your deposit you will be directed to 3D Secure card authorisation. This is direct bank authorisation for your card where you have to enter a password to verify you are the cardholder. If your card is not registered in either the Verified by Visa or Mastercard Secure password schemes, you will not be able to place your deposit online. You can register your card to the schemes online with Mastercard or Visa. Alternatively, call us on 0207 228 1000.
Online orders using OmniCapital must be delivered to the same address as used in the finance agreement and CANNOT be collected in store.
What about my repayments?
Monthly repayments will be taken by direct debit. Your finance agreement starts when you receive your goods. You don't start repaying your loan until a month after you have received your order.
Cooling off period
In line with distance-selling regulations, you have 14 days from the receipt of your order to change your mind about the purchase. If you wish to keep the goods but cancel the finance, you must contact Drumshack and pay for the goods in full using an alternative method, such as your credit card. Once the new payment has been verified, Drumshack will cancel your credit agreement and Omni Capital will return your original deposit.
If you don't wish to keep the goods, then you must return the goods to Drumshack in the same condition that you received it/them (please see our Returns Policy in our Terms and Conditions, regarding the condition of returned goods). When we have received the good(s), Drumshack will cancel the agreement and Omni Capital will return your deposit.
Further Information
Full details regarding our online finance offers are available http://www.omnicapitalretailfinance.co.uk/
Phone Contact 0
Email - customerenquiries@ocrf.co.uk
Omni Capital Retail Finance Limited | Registered Office: 10 Norwich Street, London, EC4A 1BD | Registered in England & Wales | Company Registration No. 7232938. Authorised and regulated by the Financial Conduct Authority, Reference Number: 720279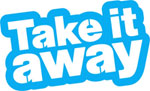 Take It Away Finance Options
Take it away aims to make it easier for 18+ year olds to spread the cost of buying a musical instrument with an interest-free loan. Find out how it works, what you can buy, and more below. You can also buy a musical instrument for anyone under 18 years old by signing an agreement stating this.
To be eligible to apply for a Take It Away loan, you must be:
EITHER an individual over 18 buying an instrument for a child under the age of 18
OR an individual aged 18+ years using the scheme to buy an instrument for themselves (or someone else, e.g. as a gift)
All applicants must also:
Be a permanent UK resident
Be working at least 16 hours per week
Hold a bank or building society account capable of handling direct debit payments
Have a regular income that exceeds £5,000 per year
Applicants using the scheme to buy an instrument for an under 18 will be required to complete a customer declaration confirming that the recipient of the instrument is a child.
How Much Can I Borrow?
You can get a Take It Away loan of £100 and £2,000 to help you buy the instrument of your dreams.
So whether you're a complete beginner who wants to buy an entry-level instrument, or a more experienced musician wanting to upgrade to a better model, Take it away could make it easier for you.
It's also possible to buy more than one musical instrument at the same time.
If the cost of the instrument/s you want to buy exceed the £5,000 loan limit, you can always use Take it away as a part-payment towards the instruments. You would then need to pay the remaining value by an alternative method. It is not possible to split the cost of an instrument or instruments over more than one loan application.
Don't forget, you need to be 18+ years old and working at least 16 hours per week in order to be eligible to apply for a Take It Away loan.
Please note the minimum order value to be eligible for finance is £112. We cannot split finance orders into multiple deliveries. When paying by finance, we can only deliver your order to the card billing address without exception. If you would like products delivered to a separate address we would advise completing finance in-store and arranging transportation to take you and the goods to your desired destination.
What Can I Buy?
You can use Take It Away to help spread the cost of buying a musical instrument, whether it is new, second hand/used or reconditioned from us at Drumshack.
The range of musical instruments that you can buy with the scheme is vast - from guitars, keyboards and violins, to pianos, saxophones and banjos, you shouldn't have a problem finding what you want.
As well as buying your chosen musical instrument, you can also add on additional items to your Take it away loan to help ensure you have everything you need to get playing. You must purchase these items at the same time as your Take it away instrument though - it's not possible to buy the items below using Take it away without including a musical instrument in the purchase.
The kind of items and services you may want to include in your Take it away loan are things like an instrument case, amplifier, strings, reeds, sheet music and delivery or set-up charges. If the shop where you're using Take it away offers tuition, you could also add on a block of lessons to your loan.
Why Was My Finance Application Declined?
All of our finance agreements are processed by Omni Capital Retail Finance Limited. Upon completion of your application, you'll receive a decision. Should your application for finance be declined by Omni Capital Retail Finance Limited, you will need to contact them directly.
While they can't always discuss specific details over the phone, they may be able to advise why the agreement was declined or if there were any errors made during the application.
http://www.omnicapitalretailfinance.co.uk/
Phone Contact 0333 240 8317
Email - customerenquiries@ocrf.co.uk

Omni Capital Retail Finance Limited | Registered Office: 10 Norwich Street, London, EC4A 1BD | Registered in England & Wales | Company Registration No. 7232938. Authorised and regulated by the Financial Conduct Authority, Reference Number: 720279
Ineligible Items
There are a number of items which are not classified as 'musical instruments' under the terms of Take it away and so cannot be purchased with the scheme.
These are:
Pro-audio equipment (recording, mixing, sampling items)
PA systems
Computers or computer-based products
Microphones
Non-tuition CDs and DVDs
Concert tickets
Disclaimer
Drumshack Ltd is registered in England and Wales 4767623. Registered office: 34 Trevor Rd, London, SW19 3PW. Drumshack Ltd acts as a credit broker and offers credit products from Castle Trust Bank trading as Omni Capital Retail Finance. Drumshack Ltd is authorised and regulated by the Financial Conduct Authority. Credit provided subject to age and status.